Kilig vibes :> To the Beautiful You!!! JC and Paul John. #ToTheBeautifulYou #koreandrama #koreanovela Hana Kimi Korean version.
Online | hits






SHYIEE | 22| Single
former wishartsolove
I write what's on my heart. I pen down the feelings that I can't speak. No matter how hard it is to put all the mushy feelings into words, so long as I can express the butterflies in my stomach, the chill on my spine, and the things running through my mind, it's more than enough for me. I'm a self-confessed romance writer who dreams to find the right and real love story for me. Come and witness a new love story on my cradle of love.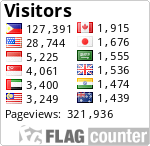 Status since: May 1, 2013