I want to have that someone who'll deal with my bullshit, my laziness, my immaturity, my childishness, my mood-swings, my bad temper, my stupid comments about things, my weirdness and my annoying habits. I want that someone to be the reason why I smile even though He's also the reason why I'm sad. I want that someone who'll come to me, hold me and tell me, "Shhh. Baby, everything's going to be alright." I want to be with that someone who'll make me feel that I am me. That someone who can accept me for me. That I can be myself when I'm with him. Because these bad things about me make me who I am. 
Online | hits






SHYIEE | Single
former wishartsolove
I'm a Mass Communication graduate, super Fangirl of a guy named
Enchong Dee
, and a frustrated radio jock. I love panda so much.
Hi. This is my cradle of love. I post random feelings about love, how it feels so right and how much it hurts. I'm a self-confessed writer, and a born love doctor. I also post things about my day, how it went, and how I wished it was supposed to happen. I'm no longer a teen, but I'm a teenage drama queen. I'm softhearted, and weak. But I won't break. Come witness another love story with me.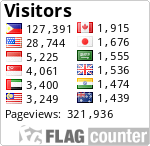 Status since: January 1, 2013