We usually find the perfect person for us when we least expect it and that's whats so beautiful about it. It is unplanned and untamed. It is an art form within itself because it catches us off guard. It's the girl you liked freshman year of high school, but thought you never had a chance. It's the boy you had a crush on, but he never looked your way. It's the person you would once message on tumblr. It's the person we would least expect to fall in love with. It's in those moments of doubt and despair, that the one for us comes out of no where. It's where the seed of romance begins to grow. This is the place where the idea of the "the knight in the shining armor", "the girl of my dreams" comes true. It's placing the two at the right moment in each other lives, when both thought they would never love again.
The beauty of life and love is that it is unpredictable. Without expectation, things can take place at moments notice and a near perfect romance can happen. When you least expect it, the love of your life can come tomorrow, a week from now, maybe even a month, maybe it's your best friend that you would never look at that way. Two people can accidentally fall in love on a rainy afternoon and two people may find their soul mates the day after, and that's why it's beautiful, you just never know. So many people close themselves off to the feeling of love, but little do they know it can be right under their noses. The cutest couples, the perfect romance, it's imperfect in life but perfect in love and that's why I always have hope for others. Love is real, and it's alive and it's a type of love that can not be duplicated anywhere else. <3
(Source: stevenrosas)
Online | hits






SHYIEE | Single
former wishartsolove
I'm a Mass Communication graduate, super Fangirl of a guy named
Enchong Dee
, and a frustrated radio jock. I love panda so much.
Hi. This is my cradle of love. I post random feelings about love, how it feels so right and how much it hurts. I'm a self-confessed writer, and a born love doctor. I also post things about my day, how it went, and how I wished it was supposed to happen. I'm no longer a teen, but I'm a teenage drama queen. I'm softhearted, and weak. But I won't break. Come witness another love story with me.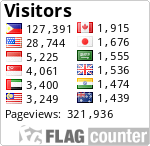 Status since: January 1, 2013