Falling in love with your best friend. It's one of the most special feelings ever. After being friends for a long time, you finally told yourself you're in love with your one and only best friend. Then he feels the same. Too bad, this falling in love may or may not work, depending on how you treat each other. But falling in love with your best friend is really a magical feeling. It feels as if you've won more than the price of the jackpot on the lottery. Falling in love with your best friend is fine, he/she loving you back is the best!
(Source: shyieesolove)
Online | hits






SHYIEE | 22| Single
former wishartsolove
I write what's on my heart. I pen down the feelings that I can't speak. No matter how hard it is to put all the mushy feelings into words, so long as I can express the butterflies in my stomach, the chill on my spine, and the things running through my mind, it's more than enough for me. I'm a self-confessed romance writer who dreams to find the right and real love story for me. Come and witness a new love story on my cradle of love.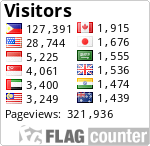 Status since: May 1, 2013